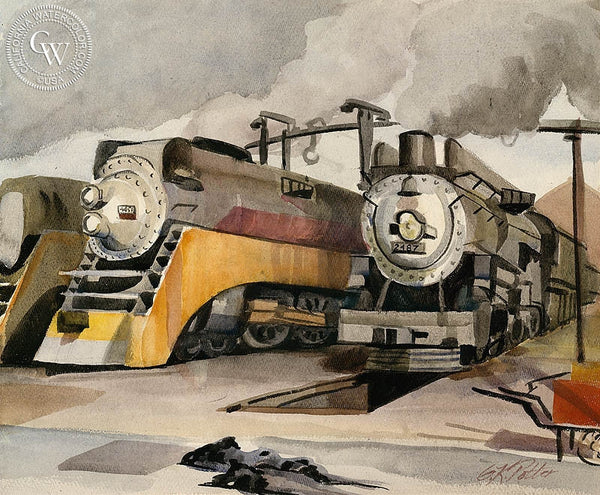 Biography: Kenneth Potter, A.W.S. (1926 - 2011) Born: Bakersfield, CA; Studied: San Francisco Academy of Art, Academie Frochot (Paris), Istituto Statale d'Arte (Florence); Member: Society of Western Artists; American Watercolor Society. Ken Potter is a third generation Californian. He grew up in Northern California during the depression and began drawing regularly...... read more
&nbsp
A California art print on Arches watercolor paper. 100% archival, and printed in HD.
This watercolor was done on location during Ken Potter's 1st semester of art school in San Francisco. This is the first watercolor he ever painted on location.
Exhibited: "This Enchanted Land, American Regionalism 1930 - Today", at the Fallbrook Art Center, May 19th - July 1st, 2012.
Books and Catalogs on Ken PotterView All