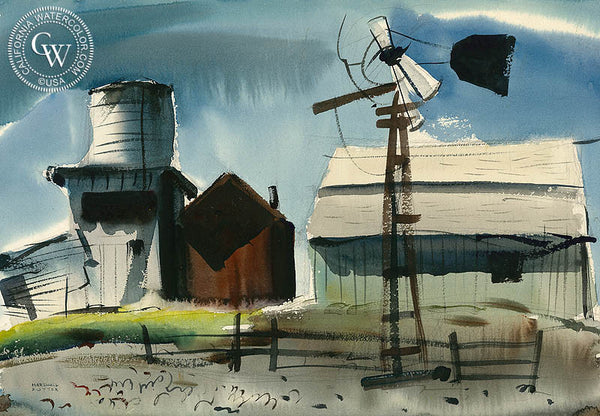 Biography: Marshall Potter (1920 - 2005) Born in Coeur d'Alene, Idaho, Marshall Potter is a watercolorist of cityscapes and landscapes of the San Francisco Bay Area. Many of his paintings depict buildings including factories, and he paints primarily with transparent colors, working wet on wet, with the goal of conveying spontaneity...... read more
&nbsp
A California art print on Arches watercolor paper. 100% archival, and printed in HD.
Exhibited: California Style Watercolor, 1930 - 1970. Presented by the California Style Collectors Club Nov. 16 - Dec. 15, 2007, Johnson Family Library, Newport Beach.
Literature:
As seen in The California Style - Watercolor Artists of California,1925-1955, by Gordon T. McClelland & Jay T. Last.