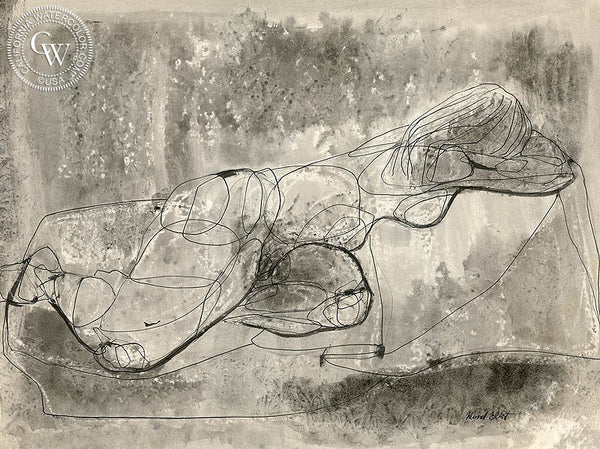 Biography: Duval Eliot (1909-1990) Duval Eliot was born in Arkansas, and at a young age moved with her family to California.  After going to Hollywood High School for a while, she attended The Los Angeles Trade Technical College (then known as Frank Wiggins Trade School), studying Commercial Art and Design.  While there, she began her art career...... read more
&nbsp
Figurative Nude #8, an original watercolor painting by California artist Duval Eliot. The Los Angeles County Museum of Art has 3 pieces from this series in their permanent collection.

Duval Eliot is also in the permanent collections of: The Fashion Institute of Design and Merchandising, The Laguna Art Museum, The Gene Autry Western Heritage Museum, Women Painters of the West, National Museum of Women in the Arts, and The Carnegie Collection.
This painting is available as a fine art giclée print on premium watercolor paper.