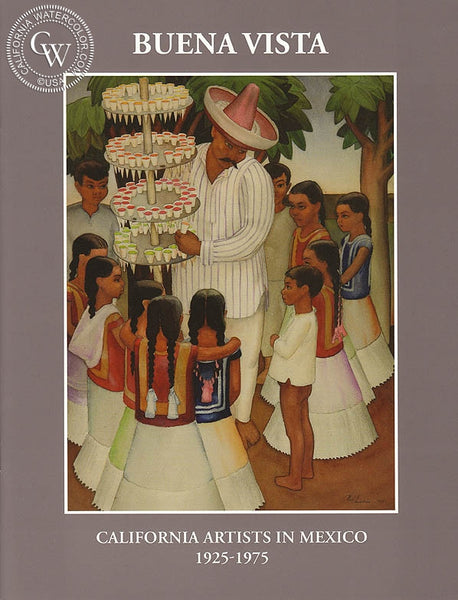 &nbsp
18 pages, 29 images, softcover, $20.00
This catalog accompanies an exhibit at the California Heritage Museum, November, 2010 - May, 2011, and the Pasadena Museum of California Art in Long Beach, July, 2012 - November 2012.

This traveling art exhibition has been organized to call attention to an engaging body of art created during the 1925 – 1975 era. All of the works in this exhibition were painted by artists who were residents of California. Each of them discovered the rich culture, landscape and architecture of Mexico and chose to repeatedly travel to that country to find inspiration for their art.
The first section of the exhibition focuses on watercolor paintings by many of California's premier aquarelle artists of the twentieth century. They include Millard Sheets, Phil Dike, Emil Kosa Jr., Phil Paradise, Rex Brandt, George Post, Milford Zornes, Barse Miller, Hardie Gramatky and Ralph Hulett.
The second section of the exhibition features oil paintings by California born artst Doris Rosenthal. She received national acclaim during the 1930s and 1940s for her many figurative oil paintings of the people of Mexico. These amazing works have not been available for general public view for over fifty years.
California Watercolor – California Art Books