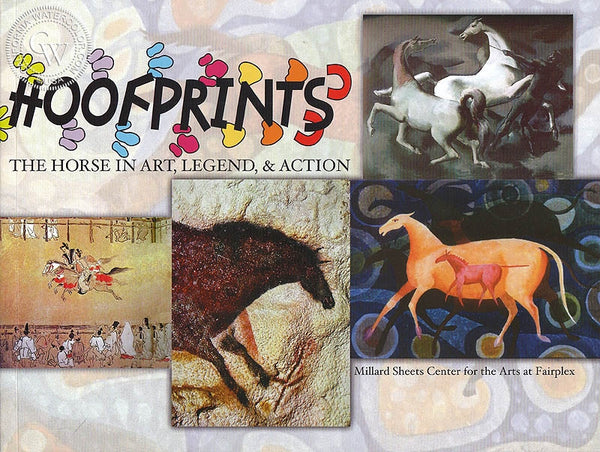 &nbsp
This catalog accompanies an exhibit at the Millard Sheets Center for the Arts at Fairplex. September 2008.
48 pages, 78 images, softcover, $20.00 
An exhibition related to horses and their associations with humans is an obvious choice for the L.A. County Fair, given that those who attend this annual event can experience horse shows, competitions, thoroughbred racing, horses in the education barns that teach city kids about farm life and more. What isn't so obvious is another connection the Millard Sheets Center for the Arts at Fairplex has with horses: Millard Sheets himself.
An internationally known artist, Sheets was the director of the Fine Arts program at the Los Angeles County Fair for 25 years, but he was also passionate about horses. He grew up on his grandfather's ranch right here in Pomona, where he helped breed racehorses, an avocation he pursued throughout his long life. He rode his first pony at age three and continued to ride horses into his 70's, nurturing life-long love of these magnificent creatures.
California Watercolor – California Art Books