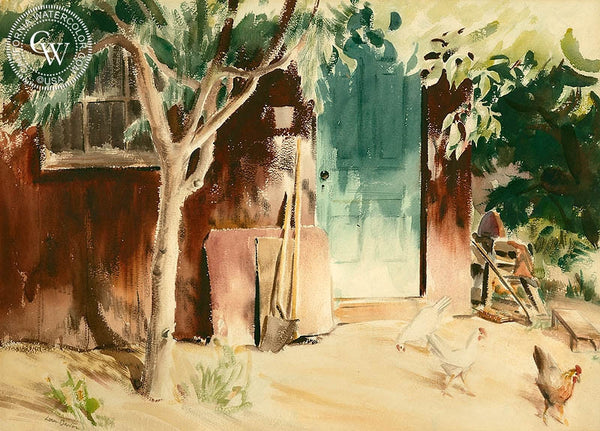 Biography: Loren Roberta Barton (1893-1975) Loren Barton, an artist known first for her etchings, book illustrations, and later her paintings in both oil and watercolors, was born in Oxford, Massachusetts and raised in Los Angeles, California. She attended art school at the University of Southern California and the Art Students League...... read more
&nbsp
A California art print on Arches watercolor paper. 100% archival, and printed in HD.
Exhibited: California Style Watercolor, 1930 - 1970. Presented by the California Style Collectors Club Nov. 16 - Dec. 15, 2007, Johnson Family Library, Newport Beach.
"This Enchanted Land, American Regionalism 1930 - Today", at the Fallbrook Art Center, May 19th - July 1st, 2012.
Literature: As seen in The California Style - Watercolor Artists of California,1925-1955, by Gordon T. McClelland & Jay T. Last.