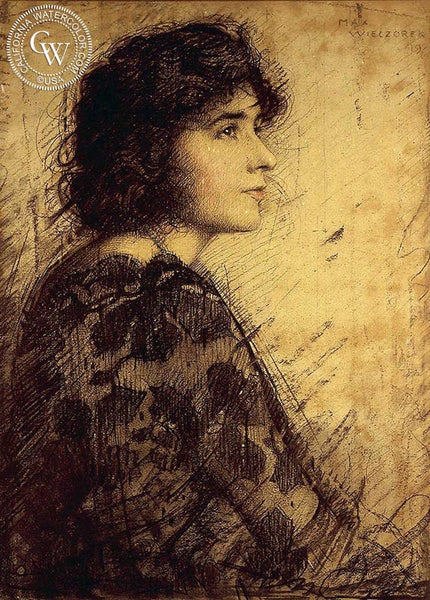 Biography: Max Wieczorek (1863-1965) Painter. Born in Breslau, Germany on Nov. 22, 1863. Wieczorek studied art in Germany and Italy with Ferdinand Keller and Max Thedy. While in Europe, he worked in oil and exhibited landscapes in leading European capitals. After serving in the Prussian Army, he immigrated to America in...... read more
&nbsp
A California art print on Arches watercolor paper. 100% archival, and printed in HD.
Exhibited:California Art Club, Los Angeles Museum of Art, Exposition Park Spring
Exhibition, April 3-30, 1919, catalog entry no. 99.
Literature:A similar version of this drawing, dated 1921, is reproduced on page 109, in Max Wieczorek, His Life and Work, by Everett Carroll Maxwell, published in Los Angeles in 1930. An original copy of this 1930 book is included with this lot.